New for 2023, we have updated our foundation name to the MC Charity Challenge Inc. Following our Co-Founder, Charles Burris' retirement from Papa Johns of Central Ohio, the Board of Directors opted to update the Foundation name. Moving forward the PJ Charity Challenge Inc is now MC Charity Challenge Inc.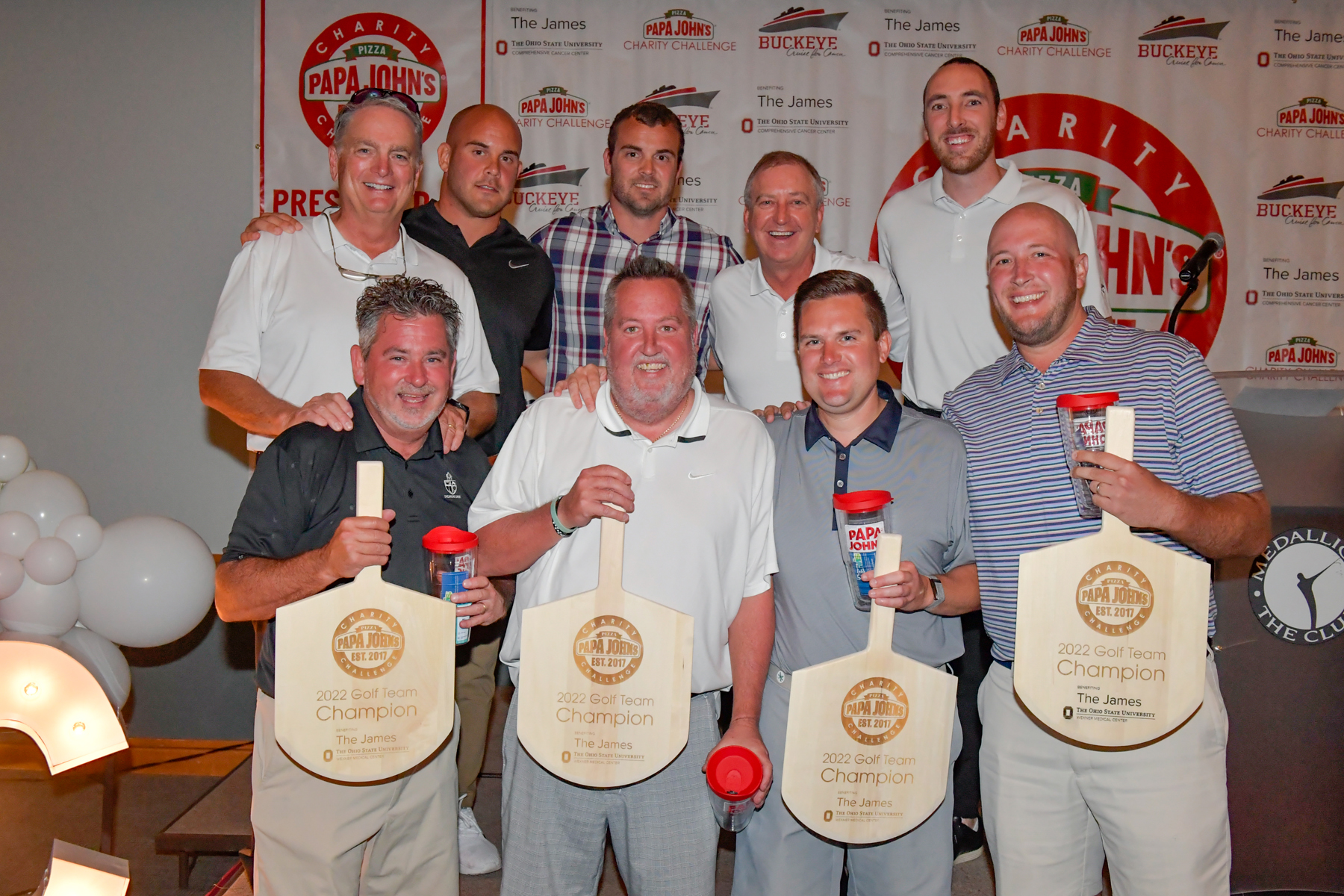 The "MC" in MC Charity Challenge is for our founders, Mike Zimmer and Charles Burris. Back in 2017, during a round of golf at the Medallion Club, Mike and Charles shared their visions with one another to host a charity golf outing. Fast forward 6 years, and the Charity Challenge has raised over $900,000 for The Ohio State University Comprehensive Cancer Center – Arthur G. James Cancer Hospital and Richard J. Solove Research Institute.

Be sure to join us at this year's event on Monday August 21st 2023 at the Medallion Club and help us raise our one millionth dollar in the fight to beat cancer!